Hello, Jammers! Daily here from the AnimalJamArchives team, here to give you an update on the team scores! If you don't already know what's going on, be sure to check out this article that is by Snowyclaw! As of day one, this is the current score:
Team Mira: Two ||| Team Zios: One
Bepper and Aparri went head to head playing Fast Foodies - Bepper of Mira's Team was victorious!
Next, it was Wisteriamoon VS Gellyjones, having an intense art contest! Wisteria was to draw Mira partying in Club Geoz, while Gellyjones was to draw Zios chillin' out in the Chamber of Knowledge. Wisteriamoon was the winner! Though, you can still like your favorite masterpiece to possibly up your favorite team's points ;). Both of their masterpieces are up in AJHQ's den.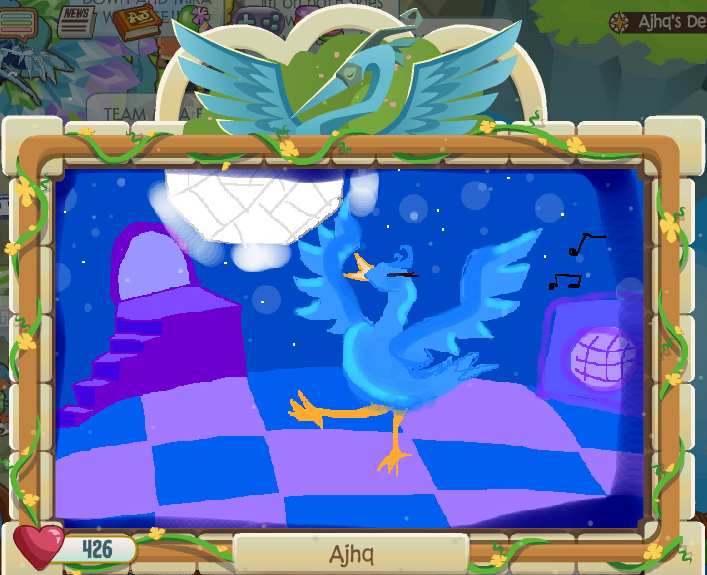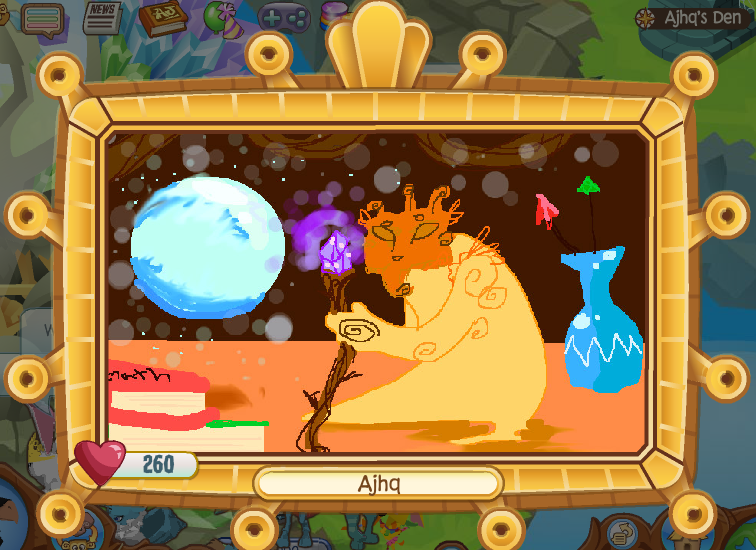 The last Challenge was between Wolffeycat (Animaljammer330) and Snowyclaw! They went against eachother in Long Jump, with their distance determining their success! Whoever had the longest distance in one turn also got extra points. Wolffeycat got the longest.. But Snowyclaw won! This was the first point awarded to the Zios team.
Want to see a bit more of what happened.. IRL? Check out this video by Snowyclaw, for a bit of behind the scenes. You can also see all the livestreams for the competitions on AJHQ's channel. Livestreams will be happening about three times a day - here is a post from AJHQ, on when their livestreams will be tomorrow! (June 23)
And, hey, have you seen all the awesome new items around Jamaa? You can show your team pride by decking out your den in cool flags, or by wearing the new snazzy Zios and Mira hats found in Jam Mart Clothing.
So, what team are you rooting for, Jammers! Be sure to let us know in the comments below. Jam on!

(All picture creds to AJHQ ^-^)